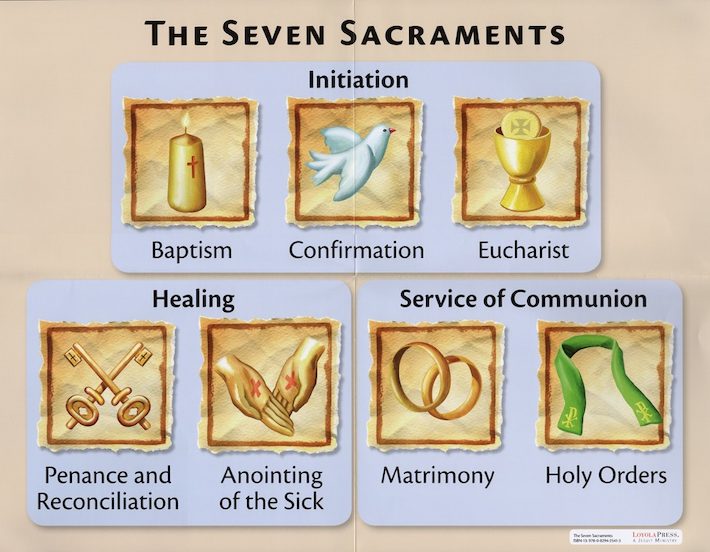 The sacraments are efficacious signs of grace, instituted by Christ and entrusted to the Church, by which divine life is dispensed to us. The visible rites by which the sacraments are celebrated signify and make present the graces proper to each sacrament. They bear fruit in those who receive them with the required dispositions.
Though not every individual has to receive every sacrament, the Church affirms that, for believers as a whole, the sacraments are necessary for salvation, as the modes of grace.
The sacraments include:
 Reconciliation (Confession)
Private confessions are available for 30 minutes before each daily Mass or for 40 minutes before each weekend Mass in the church Reconciliation Room.
The sacrament can also be requested by calling Fr. Droessler  at 608-620-5849.
Holy Matrimony
Getting married in the Catholic Church involves several steps, making it necessary that you begin the process at least six months before the wedding date.   For information on preparing for your wedding at Immaculate Heart of Mary, click HERE.